Before we start, ensure that the desired camera is plugged in.
Now, when you first visit the chat room with FireFox a prompt in the address bar will be revealed.
From this prompt, you will be able to choose a camera if you have more than one connected.
Please see the example below: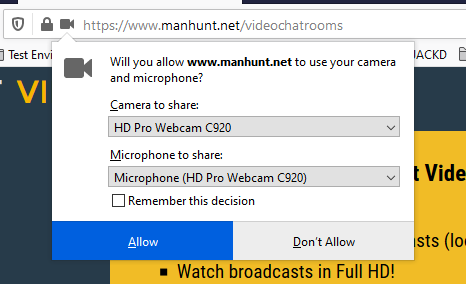 Click on Camera on the camera and a drop-down will display of other cameras that are available.